Kevin and Pertain Buckland "two creative people"
Artist Bio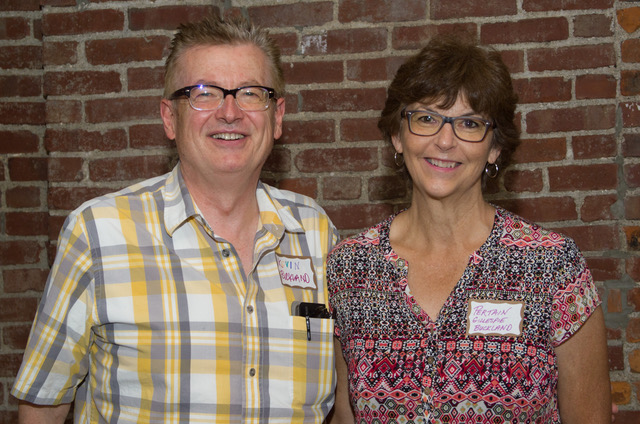 Kevin and Pertain met while attending The Columbus College of Art and Design, Columbus, Ohio. For over 40 years this husband and wife team have owned and operated a graphics and fine art studio.
In addition to running a successful graphics business, the duo cochair an art competition. Celebrating its tenth year, the art competition is located at the Columbus Convention Center. 
Together they designed an artists drawing tool that is sold nationally and in Canada. Both artists judge art shows and are active members in several art groups.
Kevin enjoys painting and teaching watercolor while Pertain prefers creating black and white artwork and gardening. They live in Lewis Center, Ohio.
You can view their work at:

www.kevinbucklandart.com
www.pertainbucklandart.com
www.bucklandgillespie.com
kevin@bucklandgillespie.com or pertain@bucklandgillespie.com