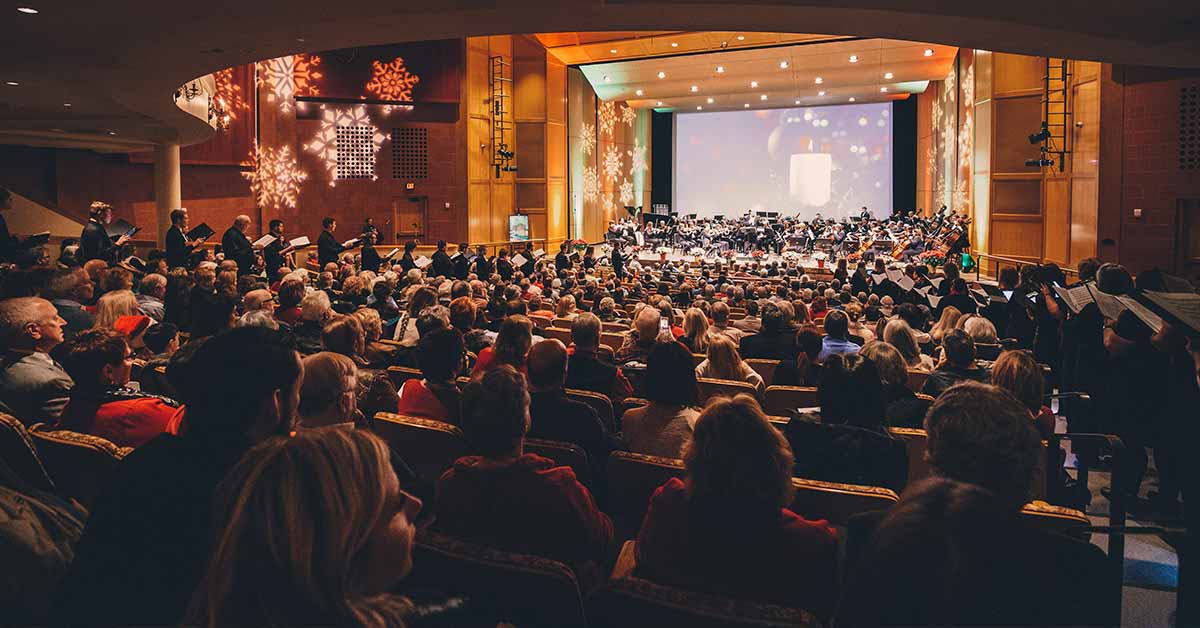 The More the Merrier!
The New Albany Symphony Orchestra welcomes groups to our concerts and we look forward to hosting attendees from local schools, senior centers, church groups and Scouts. Music is a wonderful social and educational opportunity that is meant to be enjoyed together! We have convenient bus drop-off at the front door of the hall, accessible seating and discounts for groups of 14 or more.
Guidelines
Group tickets are sold at a 15% discount from the face value of the ticket for both adult and student/senior tickets.
A group is a ticket purchase of a minimum of 14.
The seats must be located in the same section and in the same price range.
Group tickets will go on sale beginning July 1. All inquiries prior to July 1 will be added to a wait list, and all group sales will be processed in order of receipt beginning on July 1. Email groups@capa.com or call 614-719-6900 for more information and to reserve space for your group.
A group sale must be paid for in a single transaction. If you are paying by credit card, only one card number can be accepted. If you are paying by check, please make your check payable to "CBUSArts fbo New Albany Symphony."
Group sales tickets are subject to the additional CBUSArts  fees.
Group ticket sales must be completed no later than two business days prior to the event. Once a group sale has been completed, no additional tickets can be added on at the group price unless the additional tickets amount to 14 seats or more. Once complete, all sales are final and no refunds or changes can be made to the purchase.
Group tickets will be held at Will Call, for pickup on the day of the concert beginning 2 hours prior to the start of the performance.
All group sales inquiries should be made via the Group Coordinator at the CBUSArts Ticket Office. For additional information, or to reserve a ticket purchase for your group, please call the CBUSArts Ticket Office at (614) 719-6900 or email groups@capa.com.