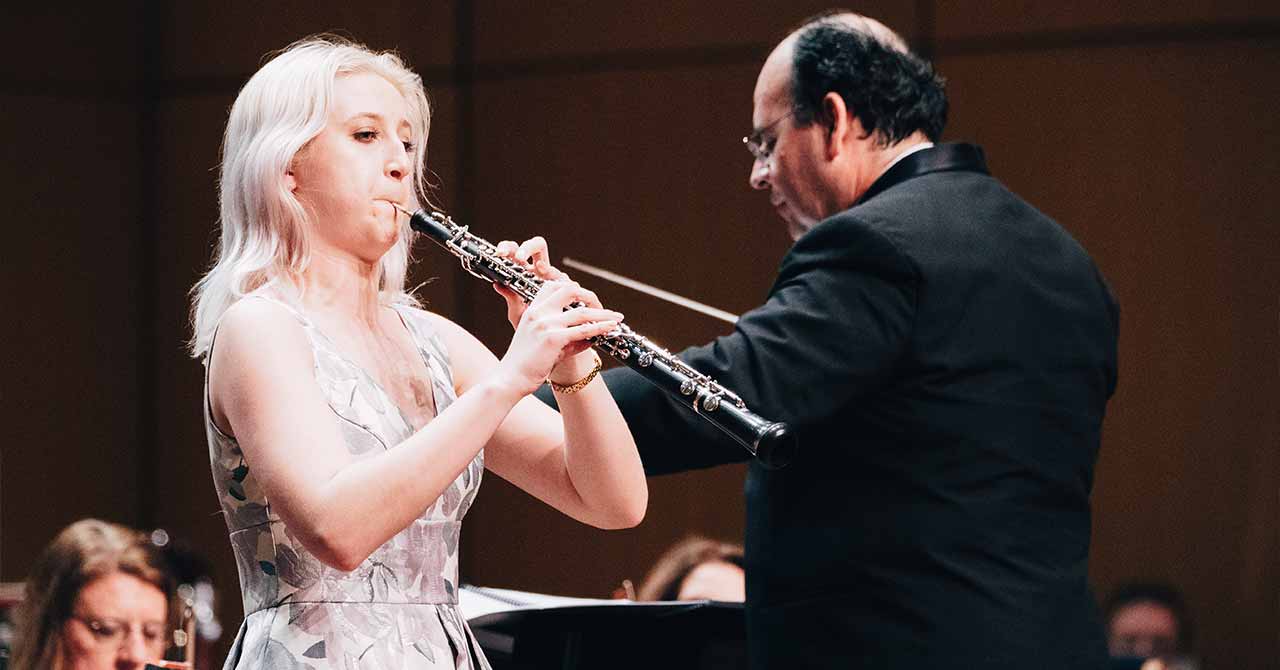 Requirements
The Concerto Competition is open to all students who either have their permanent residence in Ohio or attend an Ohio college, university or conservatory. Entrants are divided into categories by age/school enrollment at the time of audition: Junior Division, high school students and younger; and Senior Division, full-time undergraduate students age 24 and younger (as of January 22, 2022). Vocalists and instrumentalists will compete in the same divisions. Past first place winners may not compete again.
The winners must be able to perform at a concert on March 6, 2022 at the Jeanne B. McCoy Community Center for the Arts in New Albany. Winners must also attend rehearsals (dates and times TBA). All rehearsals take place at the McCoy.
The competition will be held in January 22, 2022 at Graves Piano and Organ, 5798 Karl Rd., Columbus, Ohio.
Each applicant must provide their own accompanist. Instrumentalists should perform one movement from a concerto from the orchestral repertoire. The concerto can be any standard concerto movement, but the judges will only hear up to 12 minutes at the competition. Vocal performers should choose a piece from the vocal orchestral repertoire, including classical, Broadway, and opera. Students should not compete with any of the concertos that have been performed by NASO the previous two seasons:

SAINT-SAENS Piano Concerto No. 2 in G minor, Op. 22 (18-19)
MENDELSSOHN Violin Concerto in E minor, Op. 64 (18-19)
NAVARRO Legacy Concerto for Oboe (18-19)
 RACHMANINOFF Piano Concerto No. 1 (19-20)
RACHMANINOFF Piano Concerto No. 2 (19-20)

You must provide one original score for the judges. Additional original scores are encouraged, but not required. Photocopies are not permitted.
One movement only.
No piano tutti passages during audition.
You must perform with accompaniment and you must provide your own accompanist.
Memorization is required.
Your audition time will be sent via e-mail after the application deadline has passed. Please confirm your receipt of this e-mail.
All applications will be due approximately one month before the competition. Applications must be submitted online.