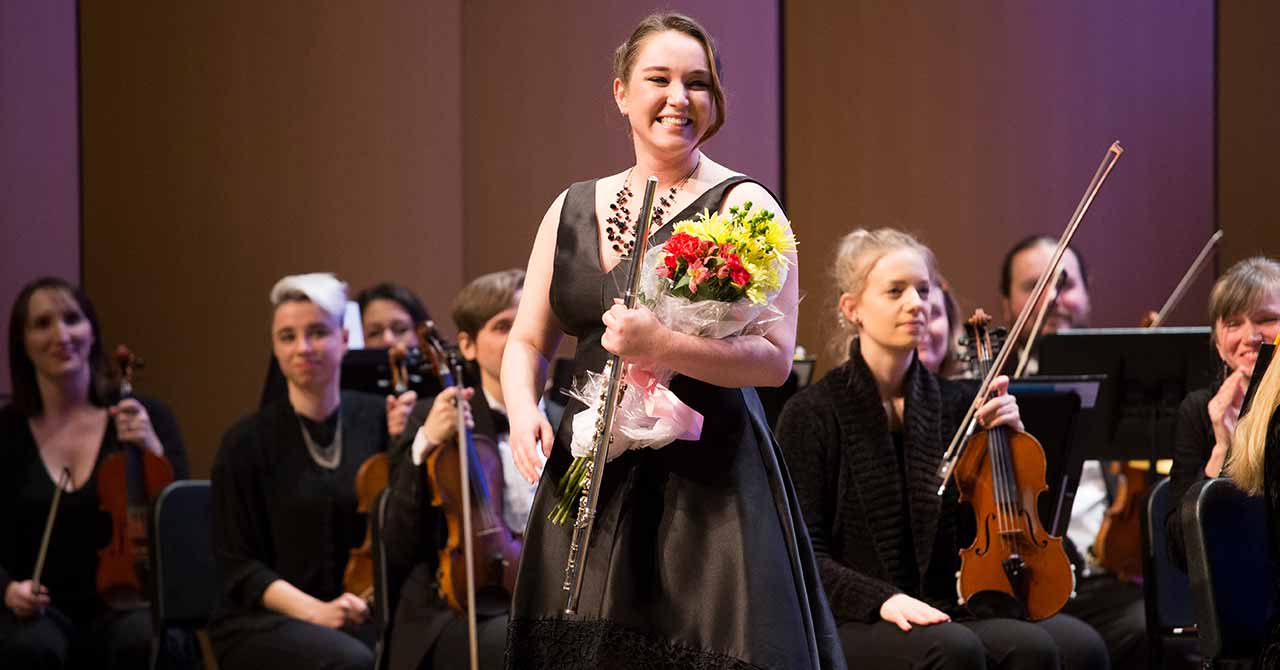 Congratulations To Our 2022 Student Concerto Competition Winners!
Senior Division
Zerui Pan, Piano, Prokofiev Piano Concerto No. 3 in C Major, Op. 26 – Andante–Allegro
Clara Rudy, Piano, Schumann Piano Concerto in A minor, Op. 54 – Allegro affettuoso
Eric Spain,  Cello, Shostakovich Cello Concerto No. 1 in E-flat Major, Op. 107 – Allegretto
Honorable Mention
Logan Westerviller
Junior Division
Ari Webb, Cello, Dvorak Cello Concerto in B minor, Op. 104 – Allegro
Erica Nam, Violin, Tchaikovsky Violin Concerto in D Major, Op. 35 – Allegro moderato
Katia Jacoby, Piano, Ravel Piano Concerto in G Major – Allegramente, and Cecelia Martin, Violin, Brahms Violin Concerto in D Major, Op. 77 – Allegro non troppo
Honorable Mention (Alphabetical Order)
Daniel Bae, Kate Fornshell, Hannah Grosse
First and second place winners in each division will be awarded prize money. First place will receive $200 and second place will receive $100.
The first place winners will perform this season on a New Albany Symphony Orchestra concert at the Jeanne B. McCoy Community Center for the Arts. The winners will perform at "Celebrating George Walker" on Sunday, March 6, 2022 at 3 p.m.