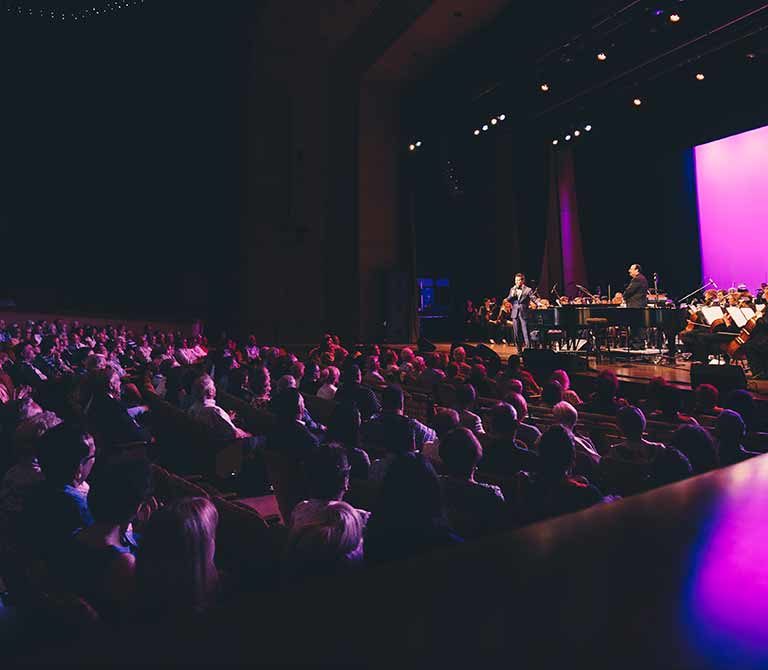 Single Tickets Now On Sale

Currently, seating in the McCoy is limited to 25%. At that capacity, we have limited availability for the 3:00 Sunday performances.
Symphony Series
Holiday Spectacular $30; $28 (students/seniors)
Musical Giants $25; $23 (students/seniors)
Songs from the Heartland $25; $23 (students/seniors)
Livestream Link $20 (per concert)
Sensory Friendly Series

Santa and the Symphony $12
A Whale of a Time $12
Songs About Ohio $12
To purchase, visit the concert page or email Tickets@CBUSArts.com.
To purchase tickets online, click the links on our concert pages or visit CBUSArts.com and search for New Albany Symphony.
If you prefer to watch the concert via livestream, use this form to purchase a link for $20 per concert. If you have already purchased tickets and want to exchange them for a livestream link, use this form to let us know.
In the event of a concert cancellation, you may donate the value of your tickets back to New Albany Symphony or request a refund by emailing Tickets@CBSArts.com. Request a receipt for your donation here.