On Sale July 1, 2023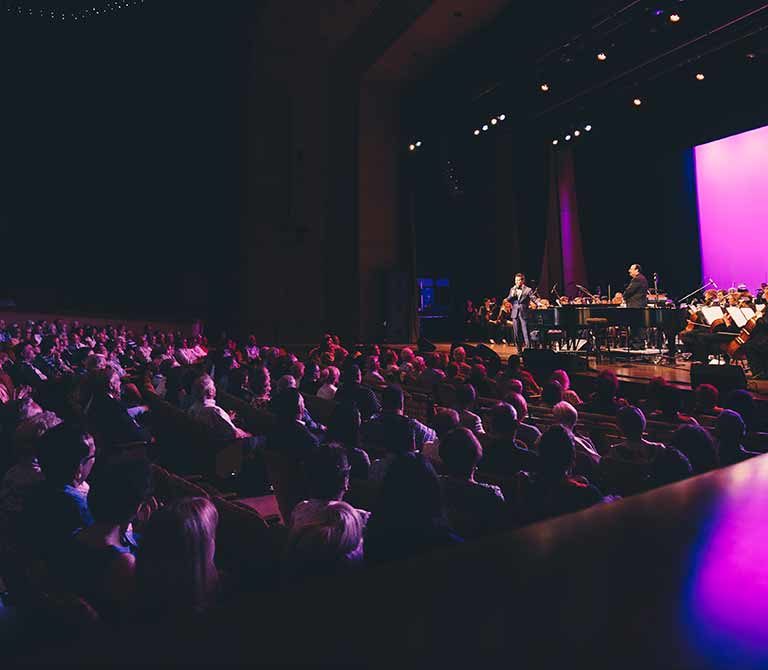 There are four ways to buy tickets for individual concerts. Fees vary by purchase method – please see below for details. To avoid fees altogether, purchase your tickets in person at the box office. Thanks to our Sensory Friendly Concert Series sponsors, Southeastern Equipment Company, The Avalon of New Albany, and Big Lots Foundation, we will make 500 free tickets available for each concert. At the CBUS Arts Ticket Office website, enter promo code Free23. There is a limit of four free tickets per account.
Online
Once single concert tickets are on sale, you can purchase online any time of day or night! Tickets bought online and  are subject to a 17%  service fee. The links to purchase tickets online will be available July 1.
Phone
Call the CBUSArts Ticket Office (614) 469-0939 Monday-Friday from 9:00 am to 5:00 pm. When purchasing by phone, tickets costing $24.99 and below are subject to a $2 fee; tickets costing $25 and above are subject to a $4 fee. This fee includes mailing and will call services.
In Person at CBUSArts Ticket Office
Tickets bought in person incur no fees. Hours of operation for in-person purchases are Monday-Friday 10:00 am to 3:00 pm. The CBUSArts Ticket Office is located at 39 E. State St., Columbus, OH 43215.
In Person at McCoy Arts Center
Tickets may be available at the McCoy Arts Center the day of each performance starting two hours before a concert. Purchases at the McCoy box office incur no ticket fees. Please check concert page on this site for updates on availability. Our Holiday Spectacular concert typically sells out by early November.