Online
Click HERE to purchase single tickets on line. Tickets bought on line are subject to a 16% service fee, a 3% credit card fee, and a $2 mailing fee unless using will call or digital delivery.
Phone
Call the CBUSArts Ticket Office (614) 469-0939 Monday-Friday from 9:00 am to 5:00 pm. When purchasing by phone, tickets costing $24.99 and below are subject to a $2 fee; tickets costing $25 and above are subject to a $4 service fee. Phone orders also include a 3% credit card fee and a $2 mailing fee (unless tickets are delivered digitally or picked up at will call).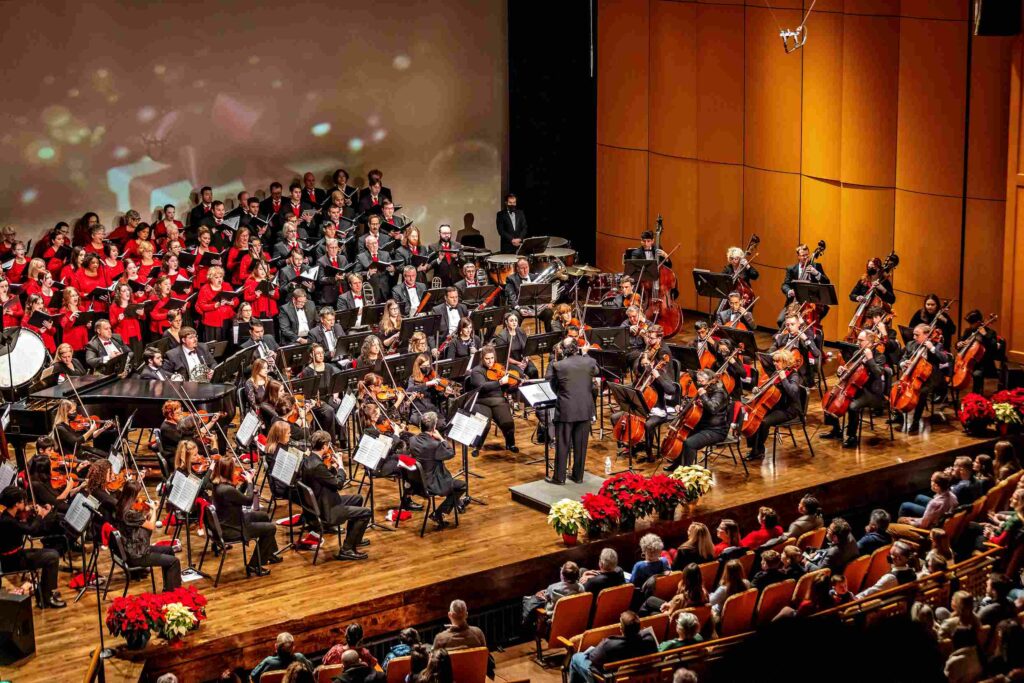 CBUSArts Ticket Office
Tickets bought in person incur no fees. Hours of operation for in-person purchases are Monday-Friday 10:00 am to 3:00 pm. The CBUSArts Ticket Office is located at 39 E. State St., Columbus, OH 43215.
Hinson Amphitheater and McCoy Arts Center
A limited number of tickets may be available at either the Hinson Amphitheater or the McCoy Arts Center the day of each performance starting two hours before a concert. Purchases at the box office incur no ticket fees. Please check concert page on this site for updates on availability. Our Holiday Spectacular concert typically sells out by early November.