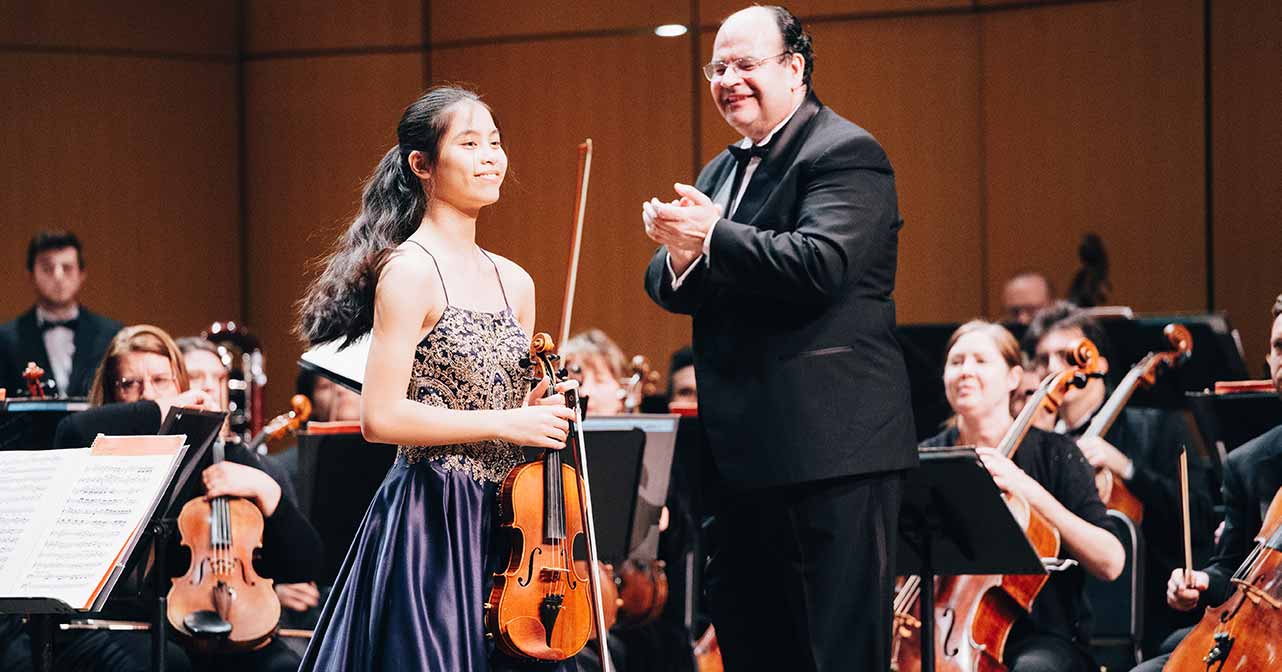 January 20, 2024
Our competition is held at the Graves Piano Recital Hall, 5798 Karl Road in Columbus. The competition is open to all Ohio students. Entrants are divided into categories by age at the time of audition: Junior Division, high school students and younger; and Senior Division, full-time undergraduate students age 24 and younger. There is a $50 application fee. The application deadline is January 5, 2024. Applications must be submitted online.
Each applicant must provide their own accompanist. Instrumentalists should perform one movement from a concerto from the orchestral repertoire. For instrumentalists, the concerto can be any standard concerto movement, but the judges will only hear up to 12 minutes at the competition. Vocal performers should choose a piece from the vocal orchestral repertoire, including classical, Broadway, and opera. Students should not compete with any of the concertos that have been performed by NASO the previous two seasons. (Detailed information regarding past seasons' repertoire and competition rules is available here).
Division winners will receive a $300 cash prize and will perform with the New Albany Symphony Orchestra at the Jeanne B. McCoy Community Center for the Arts. Second place finishers receive a $150 cash prize. Third place finishers receive a $50 cash prize.
Please review the competition rules prior to submitting your application, which is available on the same page.