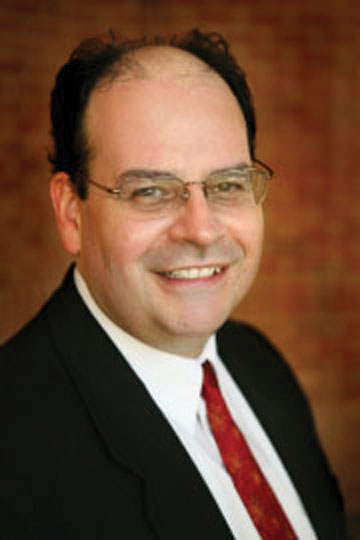 Luis Gabriel Biava is currently celebrating his 15th season as Music Director of the New Albany Symphony, an orchestra that performs a wide variety of concerts for the community, presenting the major repertoire, commissions, and a young artist's competition. As Music Director of the New Albany Symphony, Mr. Biava has conducted notable guest artists including Jon Kimura Parker, Peter Dugan, David Finckel, Hilary Hahn, Chee-Yun, Charles Yang, Soovin Kim, Karen Gomyo and Michael Feinstein, and looks forward to working with the legendary violinist Itzhak Perlman this April. He also serves as Principal Conductor for New Albany Ballet's Nutcracker production.
This year, Mr. Biava conducted and played with the Bogota Philharmonic for two weeks in subscription concerts and recently conducted at the Cincinnati Conservatory of Music conducting workshop with Mark Gibson and Gustav Meier. In the summer of 2012, Mr. Biava was cover-conductor for the Philadelphia Orchestra for their final concert in Saratoga Springs, New York, and that same year conducted Mahler's Symphony No. 1 and Mozart's Adagio and Rondo for violin. He also guest conducted the Clermont Symphony in a concert commemorating the tenth anniversary of September 11, 2001.  In 2011, he was re-engaged by the Guatemala National Symphony, where he performed the Beethoven Triple and conducted Strauss' Don Juan. In 2010, he conducted performances of Puccini's La boheme in New Jersey and Pennsylvania. He also has conducted The Marriage of Figaro and repeated performances of La boheme with Opera Libera; an opera company founded in honor of the late John Douglas, famed opera director at Temple University. In the summer of 2008, he conducted performances of Salieri's Prima la musica, poi le parole, and Mozart's Der Schauspieldirektor in San Juan, Puerto Rico.
Mr. Biava's educational endeavors include the School of Orchestral Studies in Saratoga Springs—a program for young musicians that mirrors the repertoire of the Philadelphia Orchestra during the three weeks of their residency at the Saratoga Performing Arts Center.
In addition to his appointment as Music Director for the New Albany Symphony, Mr. Biava is principal cello of Columbus Symphony Orchestra (CSO), artistic director of the Chamber Music Society of Dublin (CMSD), and Music Director for Camarata, an ensemble that performs a classical concert series at the beautiful St. Mary Church in Columbus, Ohio. He is Music Director of the Metropolitan Chamber Orchestra and Principal Conductor for Ballet Met's Nutcracker. He is active as a soloist in the standard repertoire, new works, and is also involved as a chamber musician, having played the complete cycles of the string quartets of Beethoven and Brahms. Mr. Biava is currently performing the complete piano trios of Beethoven and Mozart, with contemporary works by Carter, Higdon, Augusta Read Thomas, Bernstein, and Pärt.
Mr. Biava's family represents four generations of musicians. His first cello studies were with his uncle, Miguel Uribe, in his native Colombia, where he performs regularly with the Biava-Uribe Trio. He attended the University of Michigan, where he received a bachelor's degree in performance, and he obtained his bachelor's and master's degrees from The Juilliard School, where he studied with Leonard Rose. He also studied with Oliver Edel, Samuel Mayes, Gabor Rejto, and Elsa Hilger. Additionally, Mr. Biava has studied conducting with Michael Jinbo at the Pierre Monteux School, Hancock, Maine; and with his father, who is conductor-in-residence of the Philadelphia Orchestra and conducting professor at Temple University. He attended the Aspen Music Festival, where he studied with David Zinman and Murry Sidlin, and also served as principal cellist.